EUROCHAM CSR MEMBER FORUM DISCUSSION ON CSR DRAFT BILL
August 2016
EuroCham held a discussion to elaborate and uncover the plan on CSR Draft Bill, August 24th, 2016.
This event was moderated by Baudouin Coomans (Deputy Head of CSR and Sustainable MF), Director of Moores Rowland Indonesia.
Mr. Arfan Faiz Muhlizi (Ministry of Law and Human Rights, BPHN), gave his presentation on the overview of the current CSR framework in Indonesia. Ms. Lia Latifah Ningrum (Ministry of Social Affairs), explained further about the impact of CSR implementation in Indonesia and possible provisions under the CSR Draft Bill. Lastly, Mr. Eko Cahyanto (Ministry of Industry), elaborated on the CSR Draft Bill and clarified that the government is not planning to impose any fee for CSR implementation.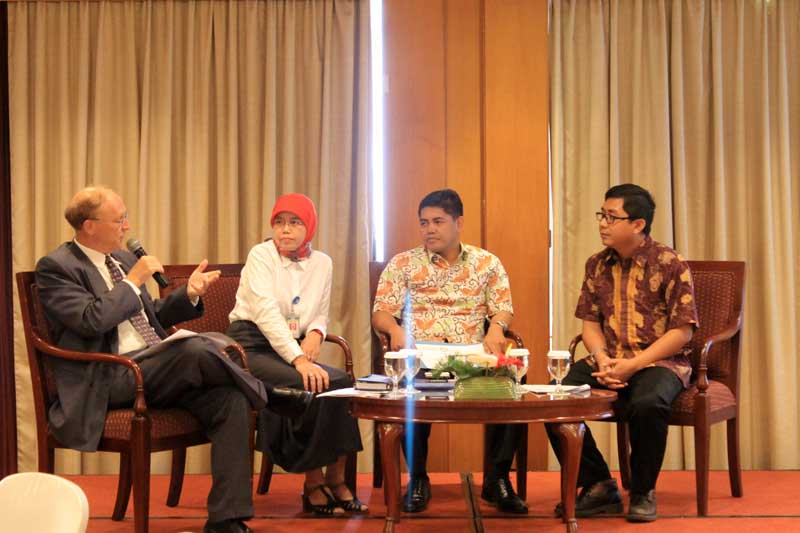 More photos of this event are available on our facebook.